Holidays to Raja Ampat are expensive? That assumption is relative. Actually, not all accommodation in Raja Ampat is pocket draining. You can find homestays at quite affordable prices, even during high season holidays. It's just that you may have to book it in advance to get cheap lodging or hotels in Raja Ampat.
If you have plans for a vacation soon to one of these paradises in Indonesia, here are some cheap hotels in Raja Ampat that can reference where you stay.
Note: Prices can change at any time, depending on the day of order. Recheck the room rate before making a reservation, OK!
Raja Ampat City Hotel, Waigeo (From IDR 311,000)
If you are looking for a comfortable, pleasant hotel and not far from the city center, Raja Ampat City Hotel will be the right choice. Located only half a kilometer from the city center, this cheap hotel in Raja Ampat offers various pretty good facilities.
The ease of accessing various tourist destinations in Raja Ampat is one of the facilities offered by this hotel. In addition to breakfast for two, Raja Ampat City Hotel also provides a wireless internet network that you can use. Furthermore, plasma TVs with international channels, comfortable beds, and air-conditioned rooms are guaranteed to make you feel at home at this hotel.
Dore Atri Lagoon (From IDR 404.130)
Want to be at one with nature and the people of West Papua? Dore Atri Lagoon Homestay can be an attractive option. This cheap hotel in Raja Ampat is quite close to the village of local residents and has unique natural facilities, such as white sand to the blue sea in the front yard.
Another advantage of this bungalow is that it provides electricity and also cell phone signals. In addition, several shops around the location can also be a place to shop for supplies. But, you are strictly forbidden to litter here, huh!
Mambatron Homestay, Mansuar Island (From IDR 578,513)
Located on the beautiful Mansuar Island, Mambatron Homestay provides a unique beauty for its visitors, an extraordinary sea view complemented by fine white sand beaches.
Private gardens and beaches are also facilities here. You also don't have to worry about finding food because there is a halal restaurant on site. Unfortunately, however, there is no internet connection at this homestay. However, it shouldn't be a problem, because the scenery outside is much more special, right?
Indos Homestay, Besir (From IDR 578,513)
Who doesn't love being able to stay at a relaxed dive resort at a low price? One of the cheap hotels in Raja Ampat that offers these facilities is Indos Homestay.
The location is Besir Island, with the beach and sea being the front yard, while lovely sunrises and sunsets inhabit the main stage. The halal restaurant is also available at this location. In addition, the strategic location of Indos Homestay can make it easier for you to do island hopping at several Raja Ampat dive spots.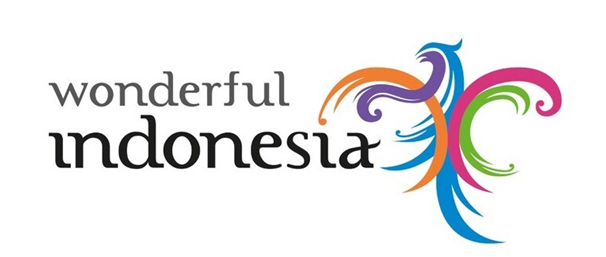 Mangrove Homestay Raja Ampat, Mansuar Island (From IDR 583,334)
If you are interested in staying on the outskirts of the mangrove forest in Raja Ampat, Mangrove Homestay on Mansuar Island is the most appropriate option. This hotel offers the feel of a beautiful mangrove forest and a fabulous white sand beach and fun bungalows. This accommodation is also quite strategic, where you can reach some diving spots in the vicinity quite easily.
For those of you who can't live without a cellphone signal. In addition, unlike most other places, this hotel has a power grid facility, which means lights will accompany you at night. This facility is quite rare to find on the islands of Raja Ampat, you know!
Mansuar Raja Ampat Bungalows, Mansuar Island (From IDR 566,666)
White sandy beaches, sea views, and easily accessible diving spots make Mansuar Raja Ampat Bungalows one of the favorite lodgings for many tourists. In addition, it will also pamper you with a soothing panorama and karst mountains in the front yard. This place is guaranteed to make you lazy to go home!
You also don't have to bother looking for food at this hotel because dining spots with a la carte and a buffet will fill your stomach. As for the dish, you can choose from Asian, vegetarian, and halal styles.
Waiwo Dive Resort Raja Ampat (Start from IDR 599,999)
Located in the Waigeo Island area, this resort offers accommodation with complete facilities, including breakfast for two, air-conditioned rooms, and fantastic natural views of Raja Ampat.
Besides breakfast, you also don't need to be confused looking for food because Waiwo Dive Resort Raja Ampat provides dining facilities three times a day. As for the phone signal facility, don't expect much because it is quite weak.
Vacation is more than just the accommodation, it's about making long-lasting memories. Discover more adventures in Raja Ampat by visiting Wonderful Indonesia.